Hi everyone,
I am Lea, a master student from Belgium. I am studying Biology in Bergen for a year. I like plants a lot and I would like to move towards the management of the environment and ecosystems protection. Two of my goals, as an exchange student in Norway, were to learn about Norwegian Nature and get more experience and knowledge to start my thesis next year. Thanks BIO299 and my great supervisor, a PhD student named Siri, I have been able to complete these two goals.
BIO299 is a great opportunity to experience a real research project, conduct our own experiment and take part of a bigger project. My BIO299 project was about taking part of LandPress, which studies environmental changes and human land-use changes on coastal heathlands in Norway. My principal job was to sort vegetation from Lygra into different vegetation groups, dry and weight them. Additionally, I collected tea bags in the field to measure organic matter decomposition. I have also done some measurements, such as soil respiration, soil humidity and carbon fluxes in the field. So, I experienced a lot of different technics and methods used in ecology, research and management. I feel rewarded by this experience!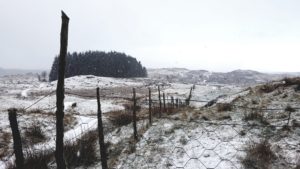 During field days, I had the occasion to go to Lygra and travel around Bergen and see how beautiful Norwegian landscapes are even the less touristic ones! I also had the chance to meet passionate people who taught me about incredible Norwegian vegetation and birds.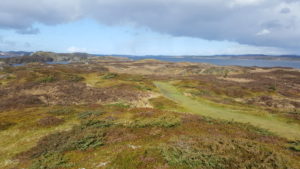 Through my own researches for the report writing, I have learned a lot about the heathlands and its biodiversity, a beautiful ecosystem that I had just discovered.
BIO299 is a great opportunity for students to get experience and for inquisitive exchange students to discover Norwegian landscapes and nonacademic research.