I sent myself an invite, and then clicked on the link that came via email. Then, I chose «Biologipraksis UiB» in top left, and «Kontrollpanel.» The Kontrollpanel is in English. From there, select «posts» at left, and «add new.»
Then, respond to the prompts (in English or Spanish) emailed to you. You can then select «Add Media» to post a photo or two. I have added the most recent picture from my phone. It is not relevant in any way to this course. Or me.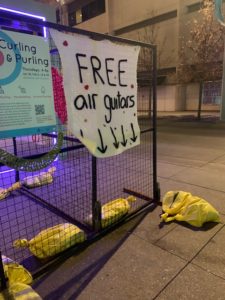 Click on the Categories «TraitTrain» and «Peru2020,» in the «Categories» box at lower right. Then, choose the «publish» button at right, in blue.
Let's see how this goes!