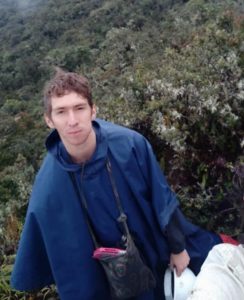 I am Samuel Pastor Ploskonka, from Bolivia. Now, I am finishing my biology graduate thesis at the Universidad Mayor de San Andrés in La Paz. My main interest is the ecophysiology and the functional ecology from a phytochemical perspective.
In my research, I seek to explain the influence of the climatic conditions and the foliar functional traits variation on the concentration of biflavonoids in the leaves of Podocarpus ingensis, one of the few native gymnosperms of the neotropics, across an altitudinal gradient of a montane cloud forest in the Madidi National Park, which is considered one of the most diverse places on earth.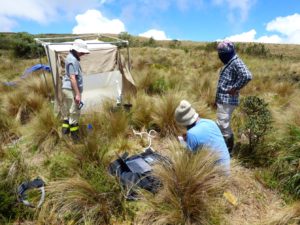 The inclusion of functional traits in my thesis and my general interest led me to participate in the Plant Functional Trait Course 5, which took place in Cusco, Perú. This course was a really enriching experience, where I could learn not only the treatment and analysis of functional traits at an ecosystem level, but also its relationship with carbon fluxes and the effects of global warming. Unfortunately, the state of emergency caused by the COVID-19 pandemic forced us to immediately leave the research station, without being able to finish the collection and measurement of all the originally expected samples for the course.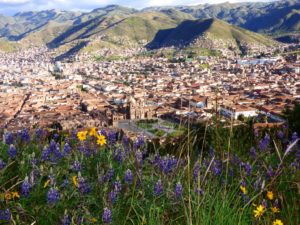 After quarantining for more than three weeks in a Cusco hotel, I was the only foreign student who couldn't go back home, especially because of the bureaucratic inefficiency of the Bolivian foreign affairs office. So, I stayed two additional months at a research project's house, where all the remaining samples of the course were being stored. In this way, the main goal of my internship consisted in finishing the measurement and data documentation of remaining samples of the course.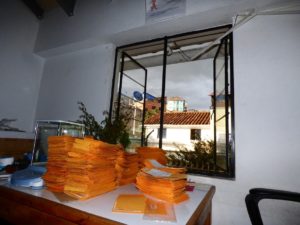 Despite not being a very demanding task, I had to exercise my patience, organization and perseverance, because at the beginning, it seemed an endless task. Fortunately, I was able to finish all the measurements and documentation on time. Also, I had the chance to think a lot about whole process of obtaining data for a proper future analysis.
In spite of all the unique conditions under which I had to work those days, it was a really interesting experience that made me feel more deeply involved in the different research questions addressed in the course. Thank you!