PFTC-4 is over and here is a round-up of all I've experienced and learnt over these two wonderful weeks!
What were your goals for the course in Svalbard? To what extent did you realize these goals? Please give specific examples if possible.
The highlight of my experience in Svalbard has to be learning to fly a drone. One of our drones carried a multispectral camera and learning the entire workflow of specifying a flight area, choosing the right flight parameters, flying the drone and stitching the pictures together back in the lab has been an incredibly rewarding experience – and will be very useful for the next three years!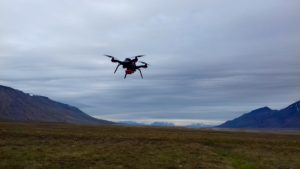 Mapping the arctic with a drone!
    2. What did you learn about yourself (and in general) during this course?
I really like my PhD
I don't like Norwegian 'brown cheese' – a staple of toast and waffle toppings and an underestimated part of Norwegian identity.
A great team is worth much more than the sum of its parts!
Always read the manual.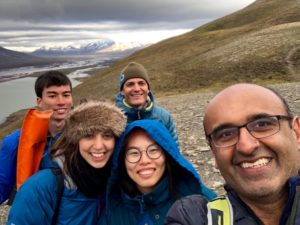 A great team! (Minus Adam)
What did you learn about public perceptions of climate change in Svalbard? Do most people accept that the planet is warming, and that this is largely being caused by human activities? Or was this topic controversial? How does this compare to public perceptions of climate change in your home country?
Unsurprisingly, most people in Svalbard accept the idea of climate change and that it is human-induced. Two interesting findings cropped up during the survey:
Firstly, the words that people associate with climate change appear to be those that are directly relevant to them, and whose change will have the greatest impact on them. In Peru, it was words associated with heat that were most popular (hot, warmer, heat), whereas in Svalbard it was words associated with cold that cropped up most frequently (ice, arctic, glaciers).
Secondly, people are Peru are more concerned about the effects of climate change than those in Svalbard. Climate change is not a first world problem that only the West worries about, but a very real threat to those who are highly dependant on natural resources and who live in countries with a less advanced social care system than Scandinavia.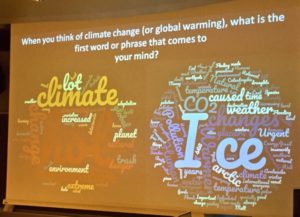 The words people associate with climate change. Peru vs. Svalbard. 
What was your experience with surveying people in Svalbard? Do you feel that you collected valuable information? What went well? What would you do differently next time? If possible, tell us about a specific interaction that you found interesting.
Surveying people on their opinions of CC gave us a unique chance to interact with the people living on Svalbard that we otherwise might not have had. However, it was clear that the residents of Longyearbyen suffered from survey fatigue. With a population of just over 2,000 and the University population numbering 800 students, there are only 2.5 residents to each student. Many residents expressed the desire that the university would impose tighter regulations on the numbers of students allowed to conduct surveys. We often felt that knocking on residents' doors was overly intrusive and may cause conflict between the residents and the university. One elderly Norwegian took a survey to complete later and asked us to come back tomorrow, next year or never.
Furthermore, we occasionally felt that our surveys were biased towards residents with superior English speaking abilities – naturally the residents who were often involved in research. Although we had surveys printed in Norwegian, with only two Norwegian speakers on the course, it wasn't always possible to communicate to non-English speaking residents why we had knocked on their door!
In future, I think it would be better to have a stall in town with products that residents would like – free coffee and cake etc – with filling out a survey as the price. Such an arrangement would provide mutual benefits to both parties. Although in Svalbard this may have generated many tourists' responses, the tourist's answers could have made an interesting dataset by themselves.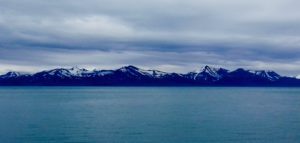 Au revoir not goodbye